The Best Place To Buy a Drone In 2018
In the market for a quadcopter? Are you on the lookout for the best place to buy a drone? In this article, we will talk about the different options available for buying a drone. We'll also tell why we think one place in particular really is the best choice for buying your first, or next, drone.
Where to Buy A Drone. Basically, You Have Two Options
The places where you can buy a drone are really split into two main categories:
You can either buy a drone from a traditional brick and mortar store, or you can buy it online.
Of course both places have their advantages and disadvantages…
Brick and Mortar Stores
It seems like every store is selling some sort of drone these days.  I've seen drones for sale at toy stores, department stores, sporting goods stores and even grocery stores.  All of these places are trying to capitalize on the growing popularity of quadcopters and drones.
Granted, the drones for sale at these stores are mostly junk.  Not even worth your time. If you're looking for something that's fun and satisfying to fly, I would steer clear of ANY of these places and their cheap attempt to make a buck on this growing hobby.
The drones you will find here may be inexpensive, but they will only bring you frustration when you try to fly them. Most of these drones will not have any sort of position control and their stabilization systems will leave much to be desired.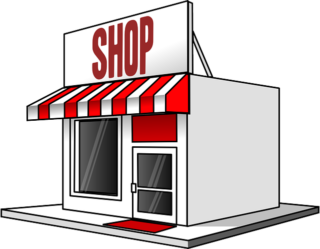 Big Box Stores
Stepping up to a big box store is another option; places like Target, Walmart, Best Buy, etc… These stores will typically carry a better selection of drones, but most of them will still be more towards the lower end of the quality spectrum.
The one exception to this is Best Buy. Best Buy actually carries a pretty nice line of drones. They sell drones from Phantom, Yuneec, Parrot and some other models. But, I still wouldn't say Best Buy is the best place to buy a drone.
Most of the drones they carry are fairly expensive, higher end camera models. And their selection is not very big either. There is only a limited amount of retail space available inside the store and they need to make room for lots and lots of other BIG products too.
Another drawback of drone shopping at a place like Best Buy is the salespeople aren't too experienced when it comes to RC hobbies. They are usually just concerned with making a sale, and getting the biggest commission possible.
Hobby Stores
Hobby stores can be a good option.  The people working there will often be a LOT more knowledgeable than any other store.  Many of them would be fellow drone pilots too, so you'd know the info you were getting was genuine.
The downsides to these stores are that their prices are usually a little higher and their selection may not be as good as larger stores.
Buying A Drone Online
In our modern world, online is now a great place to shop. If you aren't one of those people who actually have to touch the product, or see it in person before buying, then you probably already do a bit of shopping on the web.
When you shop for products online, you don't have to leave and drive anywhere. There is no standing in line either. You can simply browse and purchase from your couch or bed or anywhere else. Even the bathroom…
The sheer volume of products online nowadays is simply stunning. Pick any product, and you will find many, many more options online than you would in ANY traditional store. And most of the time you can find a better price there also, even with shipping.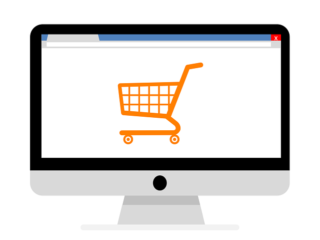 The internet is a HUGE resource too. You can generally find lots of information, reviews and videos about anything you're interested in…right at your fingertips. This is especially true with drones.
A simple search about any drone or quadcopter will bring up hundreds, if not thousands, of pages with detailed information.
Online Hobby Stores
Online hobby stores and similar retailers can be a good choice for buying a drone.  They generally have a pretty decent selection of drones, and a lot of other cool RC vehicles. 
Hobby sites will also have quite a few accessories too.  So you can also browse for a carrying case, extra props, batteries, chargers or whatever else you may want.
But…depending on which site your buying from, their warehouse could be out of the country.  Sometimes these shipments can take weeks.  And dealing with them for a return can prove difficult as well.
If you're the kind of person that loves the agony of waiting longer than necessary for your new drone to arrive then this probably doesn't matter to you.
But if your not, then read on to the next section.  You could be getting one in two days!
The Best Place to Buy A Drone, In Our Opinion
For most people, Amazon is the best place to buy a drone. Especially online. And I'm not just saying that because I'm an affiliate. I'm saying it because that's what I really think. The last four drones I've bought have all come from there. And I can almost guarantee the next one will too.
Amazon is literally the largest retailer on the planet. This means they've built up a lot of consumer trust. A lot. And their selection is MUCH greater than other online retailers. It's not even close.
They have a full spectrum of drones and multi-rotors too…from beginner drones to advanced camera drones to racing drones. They also have TONS of drone accessories like carrying cases, extra batteries, spare propellers and other various parts.
Click here to see our list of some awesome GPS camera drones you can buy at Amazon.
Drones Delivered in 2 Days
If you're a Prime member, the delivery is an awesome thing. And most of the drones Amazon sells all can be found with Prime shipping. (the ones worth getting anyway)
The delivery time on most stuff is 2 days. I will say that I've been burned a couple times, where the item I ordered was delayed a day or two. It's kind of annoying, especially when you pay for it. But you can always contact them and get reimbursed for the shipping.
Another cool thing about it is that you can try it free for one month. Chances are, if you do and if you buy a lot from Amazon, you'll end up keeping it. I did and now I'm hooked.
Huge Customer Base for Reviews
Since Amazon has an extremely large customer base, a lot of their products are reviewed very frequently. Most products have hundreds, if not thousands of reviews. Drone pilots often leave very detailed reviews of the drones they've purchased.
A lot of times they post pictures and videos along with the reviews too, which can be really helpful. Seeing a drone for how it really is or seeing it actually fly can sometimes make or break the decision to buy it.
Easy Return Policy
In addition to the reasons already mentioned, Amazon is a good place for drone shopping because they have a really painless return policy. Just print out a return label and ship it back to them.
They will refund you the money as soon as it's scanned when you drop it off. You don't have to wait until it arrives back at one of their facilities.
Click here to check out the 5 Best Cheap Drones for GoPro Cameras
Buy Directly From the Manufacturer
The only other option, than Amazon, where I would recommend to buy a drone is directly from the manufacturer.  The big drone companies like DJI, Yuneec and others sell right from their websites.  A lot of times they run sales or bundle packages that are only available when you buy directly from them.
You also have a better chance of getting a drone with the latest and greatest flight control software too, since the software goes through a few updates after it is initially released.
When you're buying a drone online, it's a good idea check the manufacturer's website. If their deal is better than anywhere else, then it's a no brainer!
---
Buying a drone is a fun experience, and it should be as painless as possible.  No matter the place you choose for buying your next drone, I hope this article has helped you make a better informed choice.